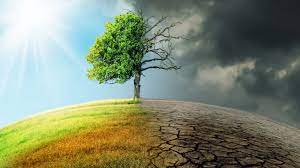 Hello everyone!
The application to become an organizer of the Open Dialogues on Climate Change is still open! Join the global movement and help us make all voices heard!
Are you interested in becoming an Open Dialogue organizer but still need more information, more ideas or a team to join you? Express interest here: https://docs.google.com/forms/d/e/1FAIpQLSdOqzXlP8dakmPfy7Q2qFczg-4vJj1XzPd9tcXnOeG3t_UpaA/viewform
Do you already have a team of people who know what this project is about and have an idea for the event in your country? Apply here to become official organizers:
https://docs.google.com/forms/d/e/1FAIpQLSdO7TDBiCn5vz3NU9OskiHPjqI_YegCjQK2c8_HWJkY6pf-cA/viewform
Submit you team application before 10 April 2021 to join the first group of applicants and get a response from us on 20 April. Enjoy all benefits of being part of a supportive international community with great plans and great energy!
WHO ARE WE?
Open Dialogues on Climate Change is an international project that aims to bring together different stakeholder groups to create a meaningful dialogue on the climate crisis. This will be done both on regional, national, and international levels with a final summative event at the COP26 in Glasgow.
WHAT IS OUR PLAN
We want to create a space and an opportunity for each region of the world to voice their concerns and possible solutions concerning climate action. To achieve this we plan on organizing the events through specialized regional groups that know their region on both national and local scale best and hence, know which stakeholders are crucial in such dialogue. The teams will be selected through an application process. We are planning to present the inputs gathered at those events at the COP26 in front of politicians as well as civil groups and NGOs.
For more information about the Open Dialogues on Climate Change (ODCC), please refer to the Guidelines for Organizers:
https://docs.google.com/document/d/1SQ6A2FCy2fKJo5SkbZOXv73UBU6CXKaHE4NSc0x0Mug/edit
We also encourage you to follow us on Facebook:
https://www.facebook.com/opendialogues.international
Instagram:
https://www.instagram.com/opendialogues_international/
And Linkedin:
https://www.linkedin.com/company/open-dialogues-international/
If you still have any questions, proposals or concerns, please contact as at
odcc.contact@gmail.com
We are looking forward to your applications!