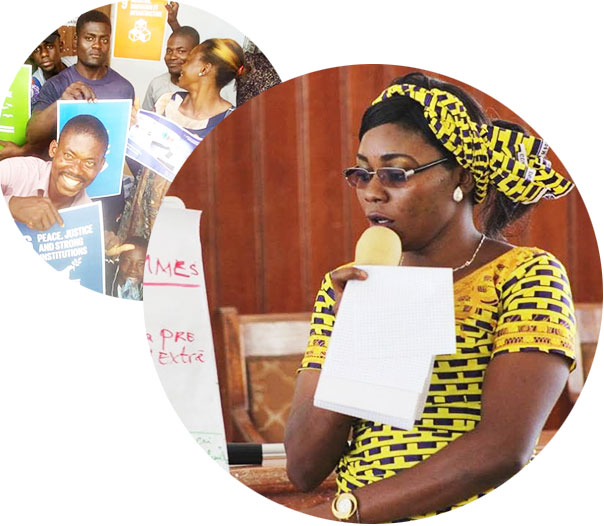 FACING POLICIES AND PRACTICES
Investing in youth is a prerequisite for building a sustainable future. To achieve this we work to overcome the issues preventing progress within our interconnected societies. It requires support to and the advancement of education, skills development, mobility and access to markets, youth participation and young people's access to rights. Investing in youth means providing the right environment for young people to reach our fullest potential and positively impact our societies. We are working to promote the participation of young people in the construction of the world we want.  Our team is made up of representatives from our member organizations and youths active in their local communities who make their voices heard in their communities. We wish to highlight the vital role youth organisations in the development of young people in our continent.Governments, private sectors and institutions must increase investment in, facilitation of and support to Youth organizations multiple roles and contributions to society.
Recycling and Plastics
While some plastics can be recycled once or twice, others are hard to recycle for technical and economic reasons. For example, recyclers typically do not accept Styrofoam, as its lightweight foam structure makes it cumbersome to deal with. Polystyrene products, such as plastic forks and compact disc cases, however, are recyclable. Other common recyclable plastic goods include vinyl packaging, medicine bottles made of polypropylene, low-density polyethylene disposable drink cups and high-density polyethylene milk bottles. Everyday examples of goods made with recycled plastics include shampoo bottles, traffic cones, floor tiles and oil funnels.